Restaurant Aragonese Ischia
Gourmet Restaurant in Ischia Island,
The Essential Gourmet Art –
—
The authentic flavours of Campania, on Ischia Island
Excellent catering
for small private events and à la carte dinners firmed our Executive Chef Enzo David. To enhance the experience, the outstanding panorama from our Roof Top face to Aragonese Castle.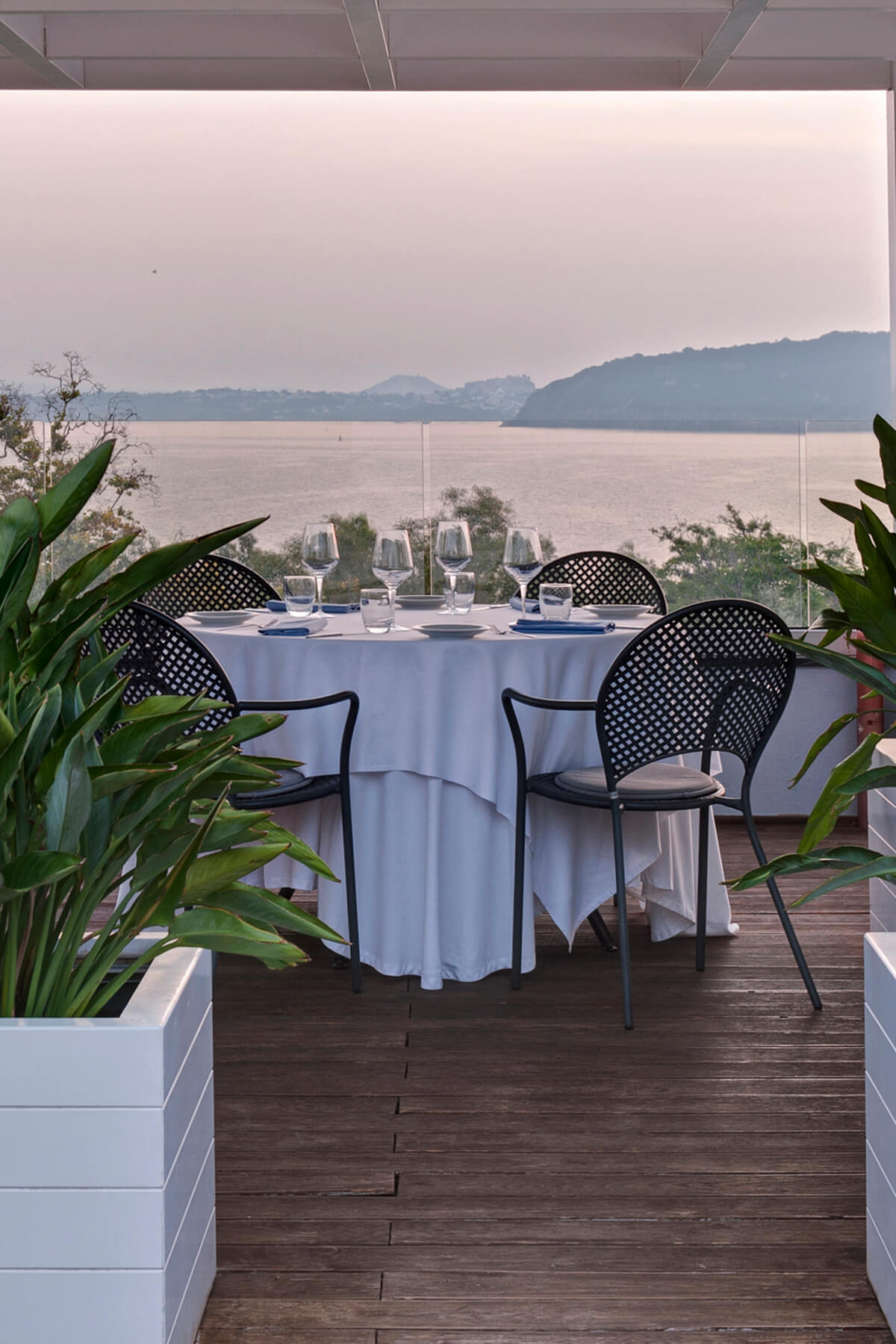 At the
Aragonese Restaurant
you can enjoy Mediterranean cuisine in its maximum expression, with raw materials of the highest quality, and rediscover simple tastes and let yourself be inebriated by the scents of Italian dishes.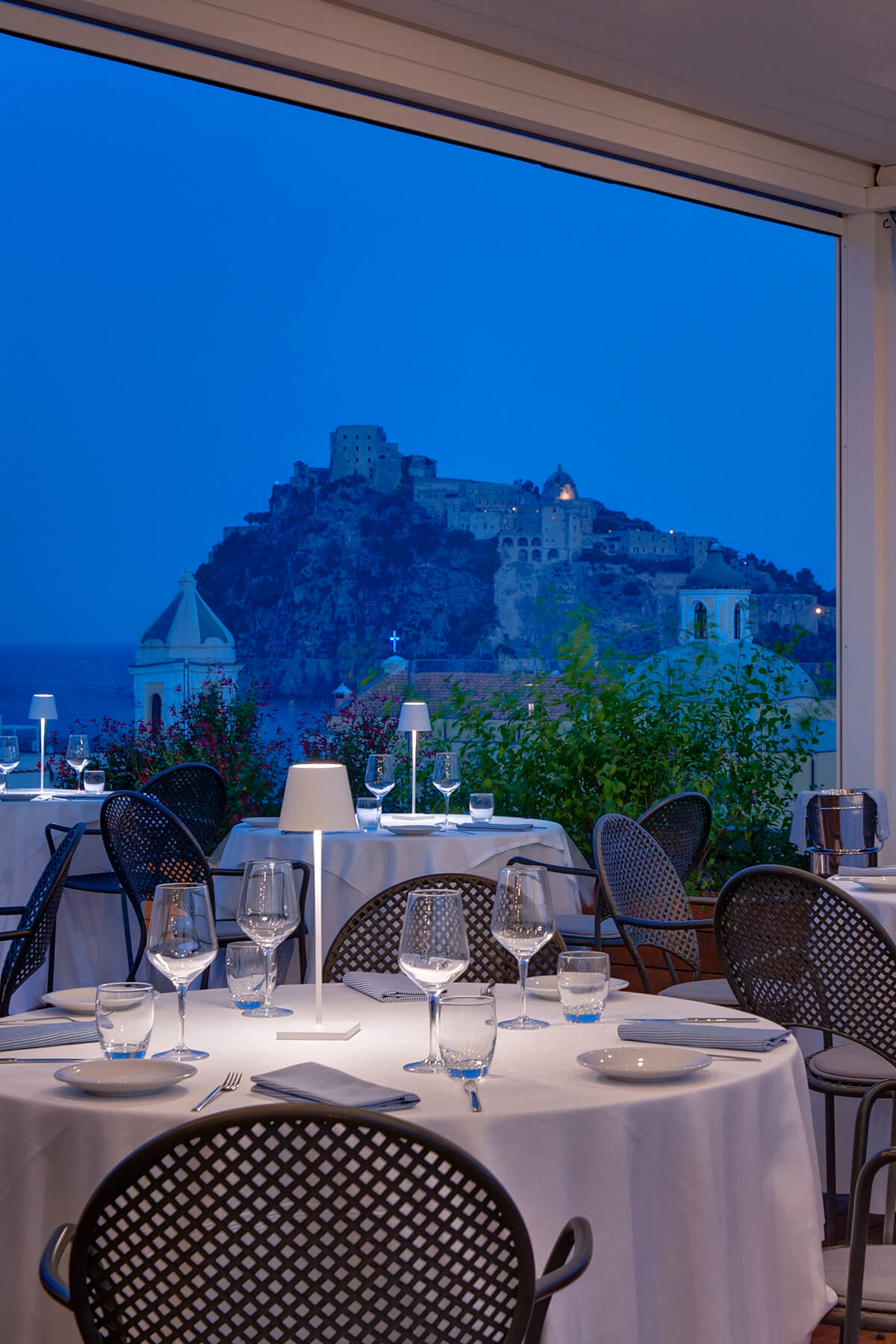 Aragonese Restaurant Menù
Respect for the raw material, research for the essence, love for authentic flavours.
Experiment, innovate, reinvent.
A concept based on the choice of raw materials
"My cuisine is innovative but tied to tradition; the choice of raw materials and their preparation, the beating heart of my constant professional commitment. I study the typical dishes of the tradition of my land with care and interest, proposing them in a modern key, enhancing their peculiarities. The cuisine of the past, with its healthy and genuine products, make my proposal dynamic but at the same time well centered on indissoluble values such as respect and enhancement of the territory. My work requires passion, experience, love, perseverance, commitment and dedication. The most fascinating words that converge in a single goal: to make the experience of my Guests unique."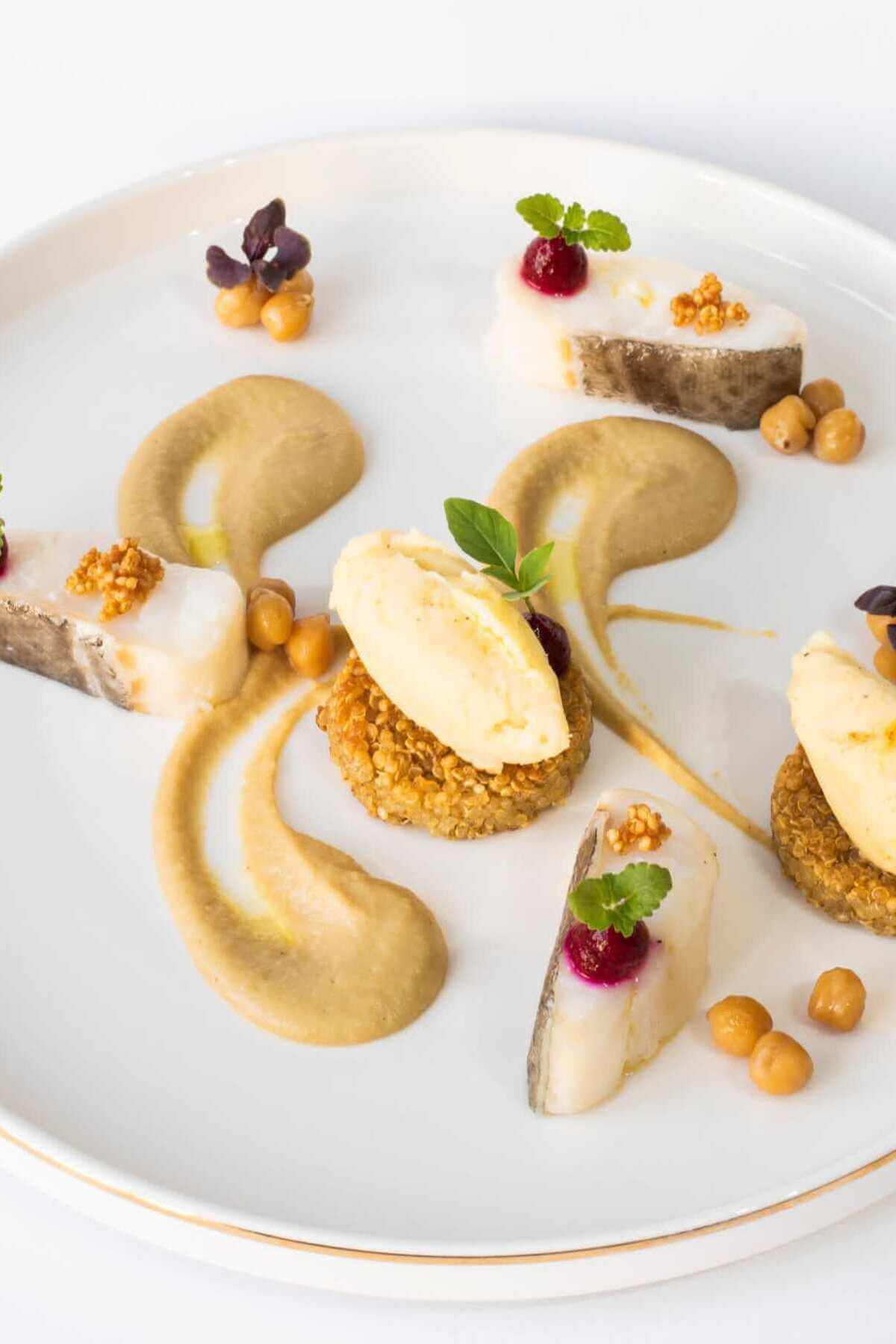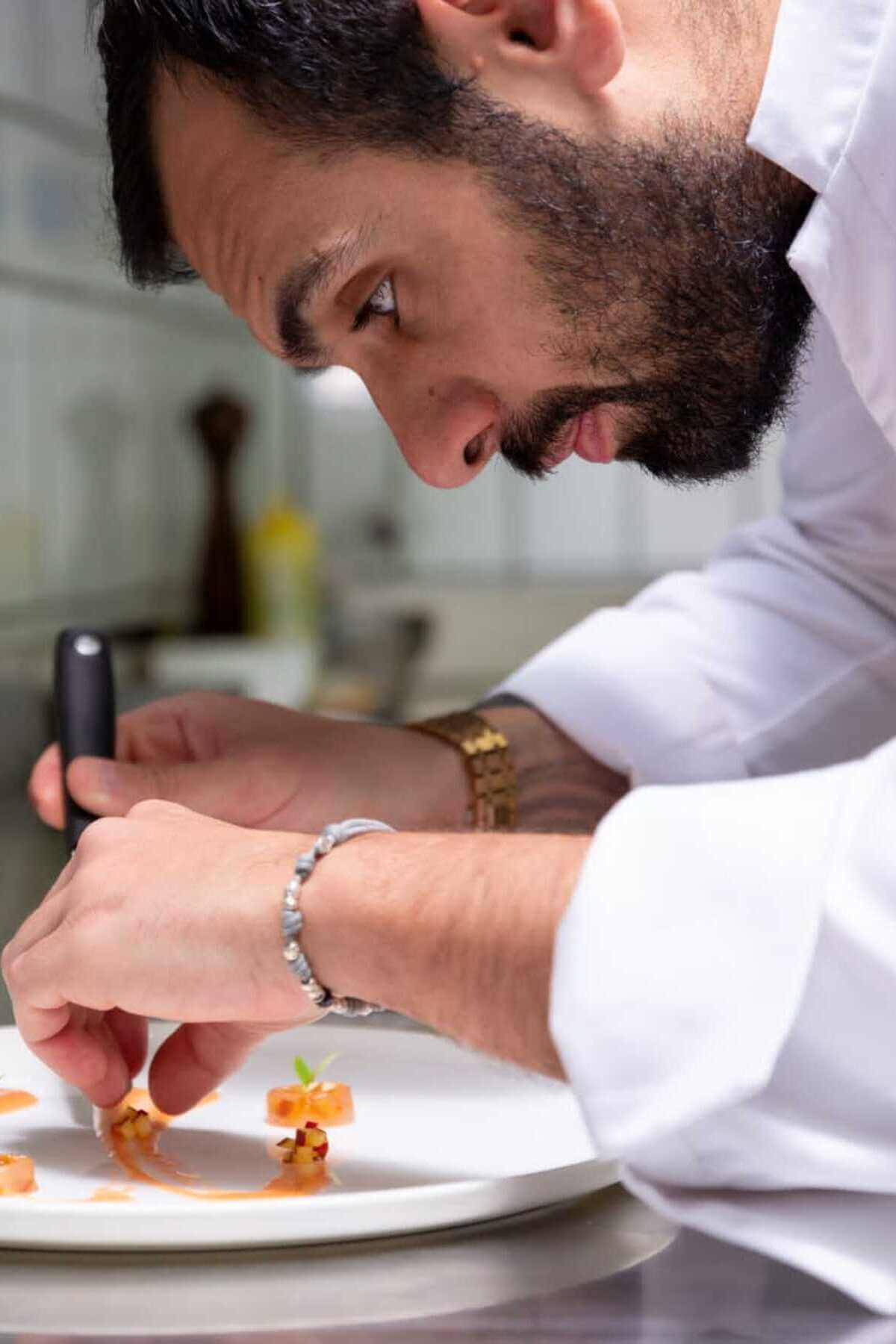 A concept based towards the raw material
"The choice of raw materials is fundamental for me for the creation of all my dishes, clearly gourmet without ever losing sight of the traditional approach. The desire to convey the authentic values of my territory is definitely marked in my creations, as is the dynamism of the proposal that perfectly combines tradition and modern reinterpretation."
A breathtaking view, high emotion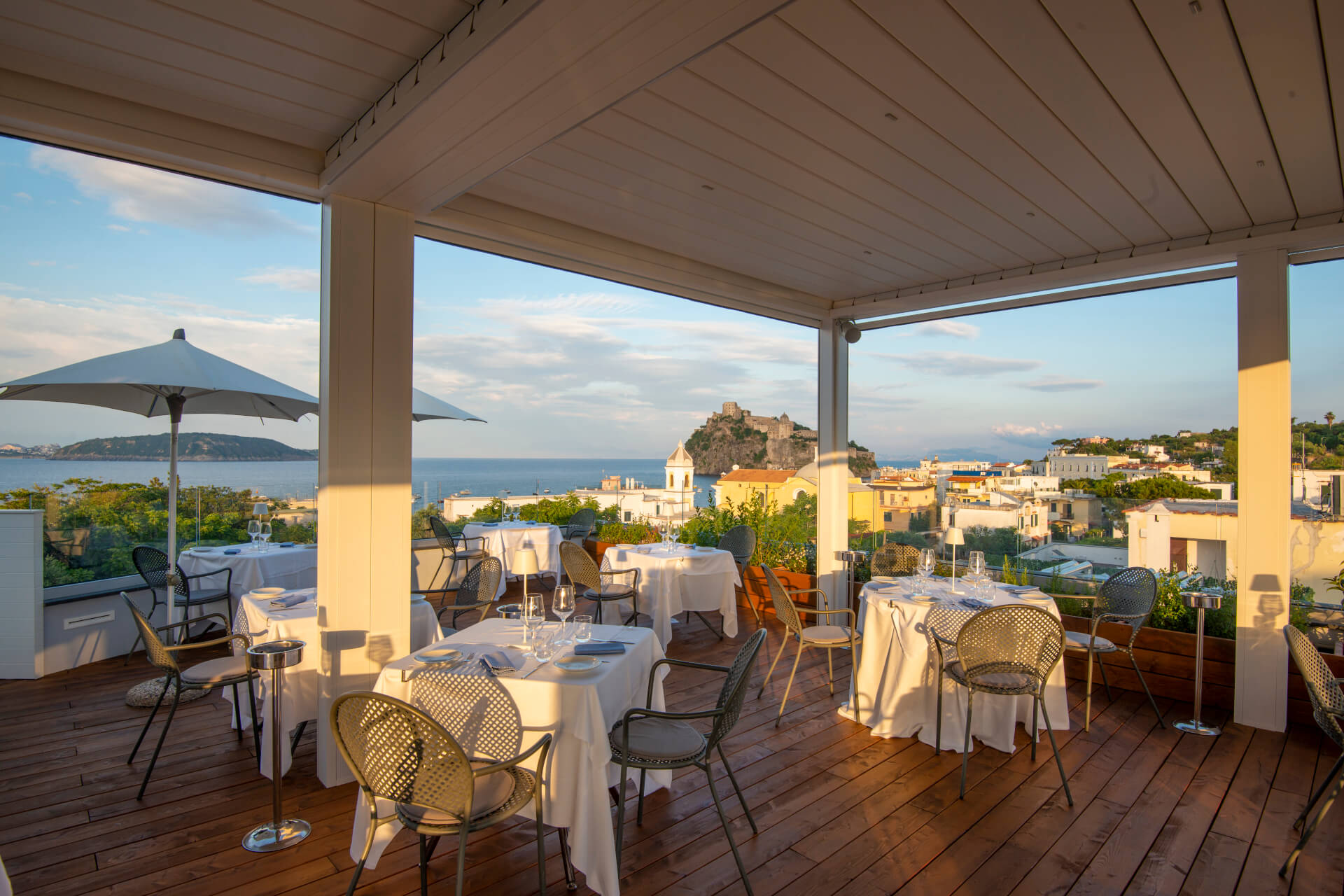 A rooftop with a modern, elegant and refined design, an exclusive space for your à la carte dinners or for exclusive events, even for lunch. You will certainly be enchanted by its beauty.
Located on the third floor of the
Hotel Villa Durrueli
, the Aragonese Restaurant has an exclusive point of view on the amazing Gulf of the Islands, face to face to Aragonese Castle.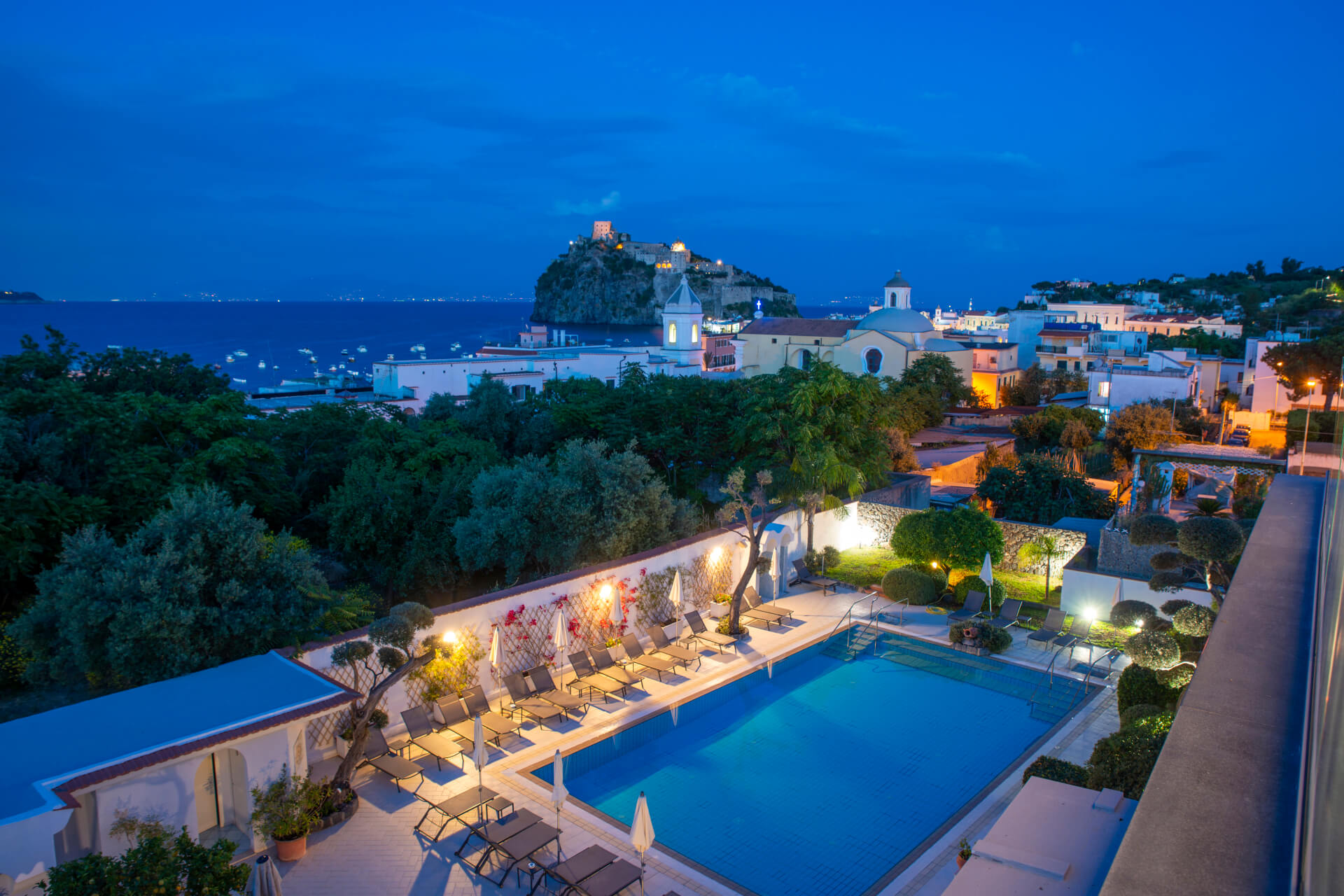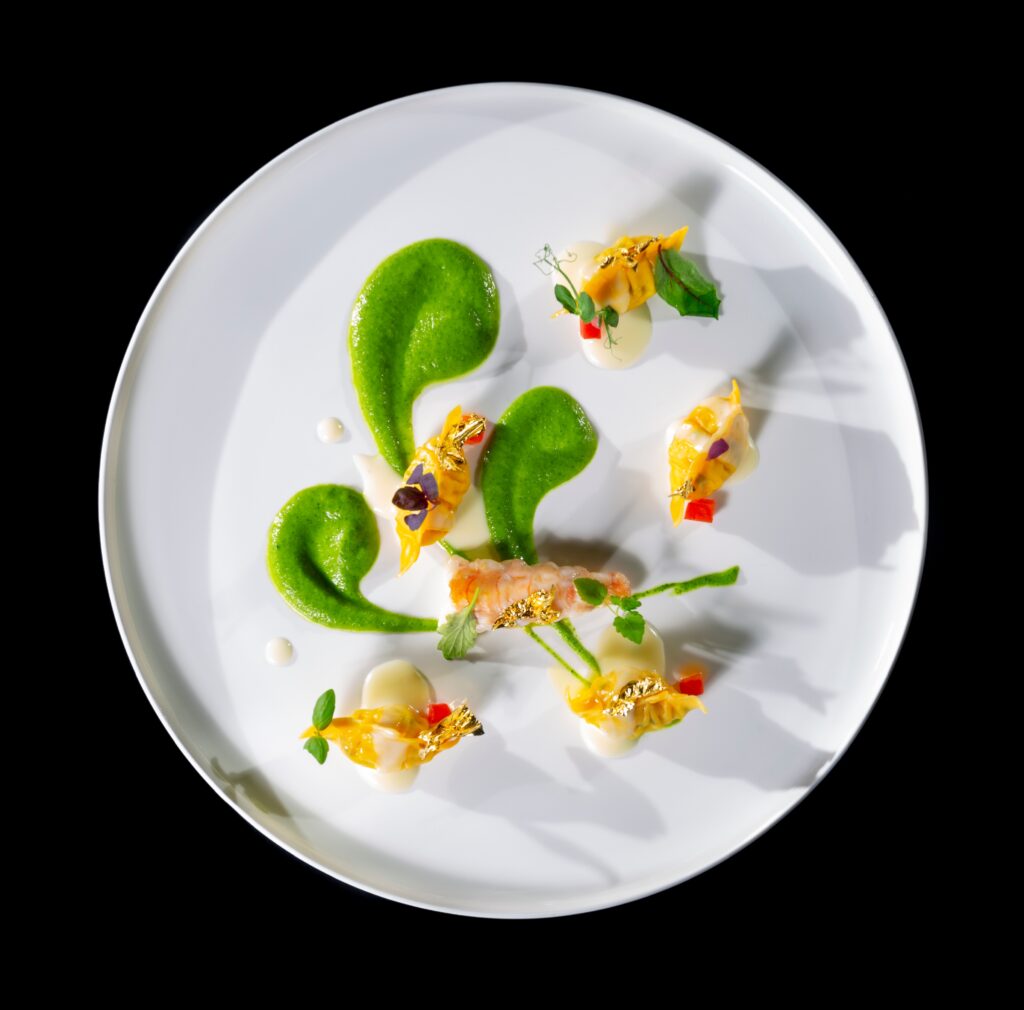 Bargigli Pasta Style The fresh pasta is filled with scampi which are minced, seasoned and placed raw inside a thin…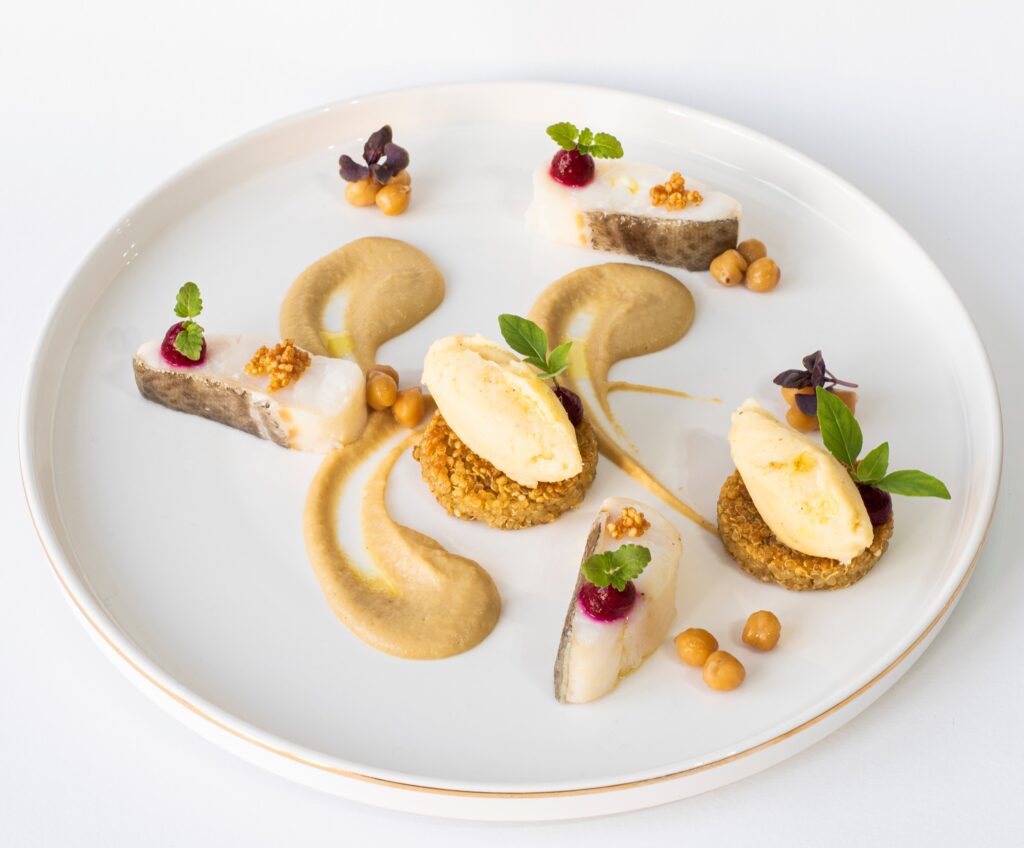 Baccalà Brandade Style The preparation involves a double cooking of the cod; the first dipped in oil and fresh herbs,…